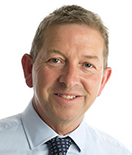 19th August 2020
Hearing Aid Grants in Ireland
You Could Be Entitled to a Grant Towards Hearing Aids!
Did you know that you could get a grant towards the purchase of new hearing aids? The Department of Social Protection in Ireland operates the scheme which is officially called The Treatment Benefit Scheme. Grants for hearing aids are available under the scheme.
Are You Qualified?
Qualifying people and their dependent spouses who have full PRSI cover may obtain a grant towards the cost of a hearing aid. This would include full contributory pensioners, invalidity pensioners, those on disability benefit and their dependent spouses. (Conditions apply.) The scheme is also open to the self-employed who meet the proper contribution threshold.
€1,000 for a Pair of Aids(€500 for one)
The grant changed on 27th March 2021 and has greatly improved. The full cost of hearing aids up to a maximum of €1,000 for a pair(€500 for one) is covered. The grant for the purchase of hearing aids is recurring and becomes available once every 4 years.
Better Hearing is an approved supplier of the Treatment Benefit Scheme. We will check if you are eligible and will assist you in submitting the application form.
Details are available on their website www.gov.ie/treatmentbenefit
Grants For Hearing Aid Repairs
The grant also covers the full cost of repairs to hearing aids, up to a maximum of €100, once in every fourth calendar year.
If you have any questions, please contact us on 01 845 6611
Rated 5 out of /5 based on over 40 customer reviews
"Thank you once again for such wonderful service. The two week trial you offered meant I could make a decision in my own time, it also showed me how much I was missing out in everyday conversation."

Mrs P Lawless, Skerries

"Thank you for the kind & attentive service you gave my father while getting his new hearing aids. It was greatly appreciated "

Mrs M Connell, Swords.

" Emmanuel, thanks a million for all the help. I compliment you on your professional manner. The hearing aids are brilliant and it has been noted by others the difference they make and how I have stopped speaking really loud. "

Mr D Bambrick, Dublin.
Keeping You Safe With In-Depth Covid-19 Protocols LEARN MORE